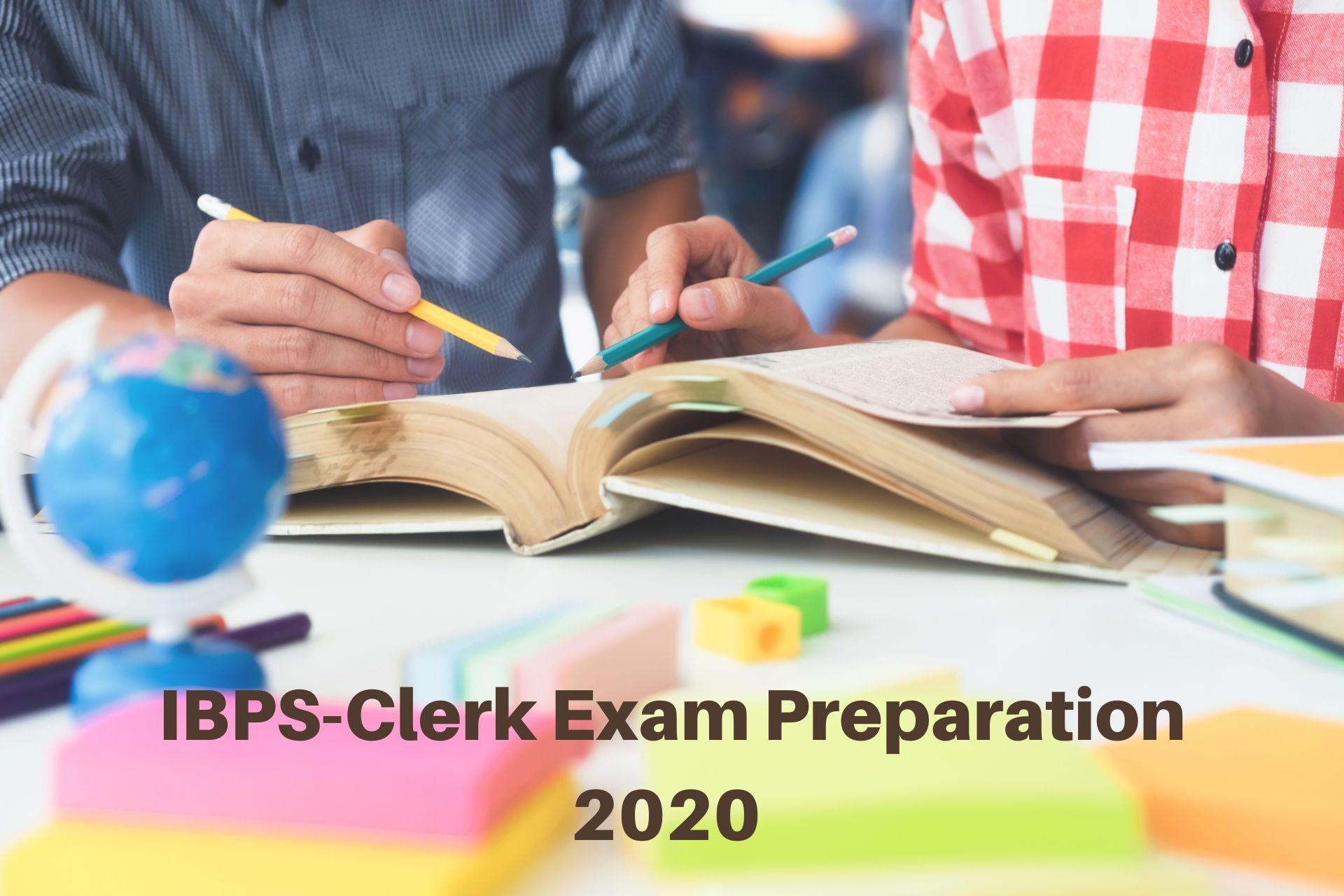 Bank Exam Preparation Strategy – Subject-Wise (2022)
IBPS-Clerk Preparation Strategy for Preliminary Exams 
Every year IBPS announces a huge number of vacancies to recruit employees in various banking institutes. So, if you aspire to start a career in the banking sector, you need to plan a strategy before starting your bank exam preparation.
To prepare for the preliminary exam you must know the exam pattern. Go through last year's question papers thoroughly to get an idea about it. It is a truth that every year students of the IBPS exam are increasing but very little of them can crack the exam.
Hence, practice is the only key to reach success. In this article, we will discuss the most effective preparation strategy for IBPS clerk preliminary exam.
In IBPS clerk, generally, 3 subjects are included in the preliminary examination. Those are-
1.English Language
2.Logical Reasoning
3.Numerical Ability
ENGLISH FOR BANK EXAMS
Syllabus:
Reading Comprehension

Cloze Test

Para jumbles

Fill in the blanks

Paragraph Completion

Multiple Meaning/Error Spotting

Verbal Ability

Miscellaneous
Some useful tips to prepare English for bank exams:
Try to read English newspapers and magazines daily. It will assist you to boost your reading speed. Reading and writing will play a crucial role in your bank exam preparation. It is recommended to read as much as you can. Definitely, a lot of reading will help you in gaining your knowledge for the exam.

In the grammar section, the exam is confined with para jumbles, fill in the blanks and find the error, etc. You should have a clear idea of basic grammar rules.

Note down new words and focus on synonyms and antonyms of words. Obviously, this will enhance your English vocabulary.

Solve the mock tests regularly.

Buy a good English grammar book to enhance your English vocabulary.
You May like: Bank Exam Coaching , WBCS Exam Coaching
APTITUDE TEST FOR BANKS
Syllabus:
Simplification

Mixtures & Allegations

Work & Time

Mensuration – Cylinder, Cone, Sphere

Ratio & Proportion, Percentage

Sequence & Series

Profit & Loss

Simple Interest & Compound Interest & Surds & Indices

Time & Distance

Data Interpretation

Number Systems

Permutation, Combination &Probability
Some useful tips to prepare Numerical Aptitude for Banks:
Separate your time cleverly. Allocate your time to every topic separately.

Try to learn based on formulas that will help you to solve the questions very easily.

Make a habit to write down the most important formulas.

Focus on methods of shortcut tips and tricks. Undoubtedly, this will assist you in increasing efficiency. 

You need lots of practice for making a positive vibe in yourself to crack the exam.

Data interpretation is an applicable portion of all chapters.

Moreover, You need to have a clear idea about the topic and then go through them.

Try to give regular mock tests to judge your level of preparation.
REASONING ABILITY FOR BANKS
Syllabus:
Coding & Decoding

Directions

Coded Inequalities

Blood Relations

Syllogism

Alpha-numeric Series

Data Sufficiency

Puzzle & Seating Arrangement

Input & Output

Ordering & Ranking
Some useful tips to prepare Reasoning Ability for Banks:
This section is introduced to check your thinking and mental ability. You need to use your presence of mind in order to solve all the questions.
For logical reasoning, you need to understand the logic behind the questions. When logic is clear it means that there is nothing to left.

You need to understand and develop good logical skills on different topics.

 Moreover, You need to get familiar with all the topics and understand the theory of it. Along with that, practice is the key to enhance knowledge in reasoning.

It is recommended to solve 20 to 30 questions of all topics on a daily basis.
This is a comprehensive strategy for bank exam preparation. If you follow these basic tips for each and every subject, you will definitely crack the exam at one shot.