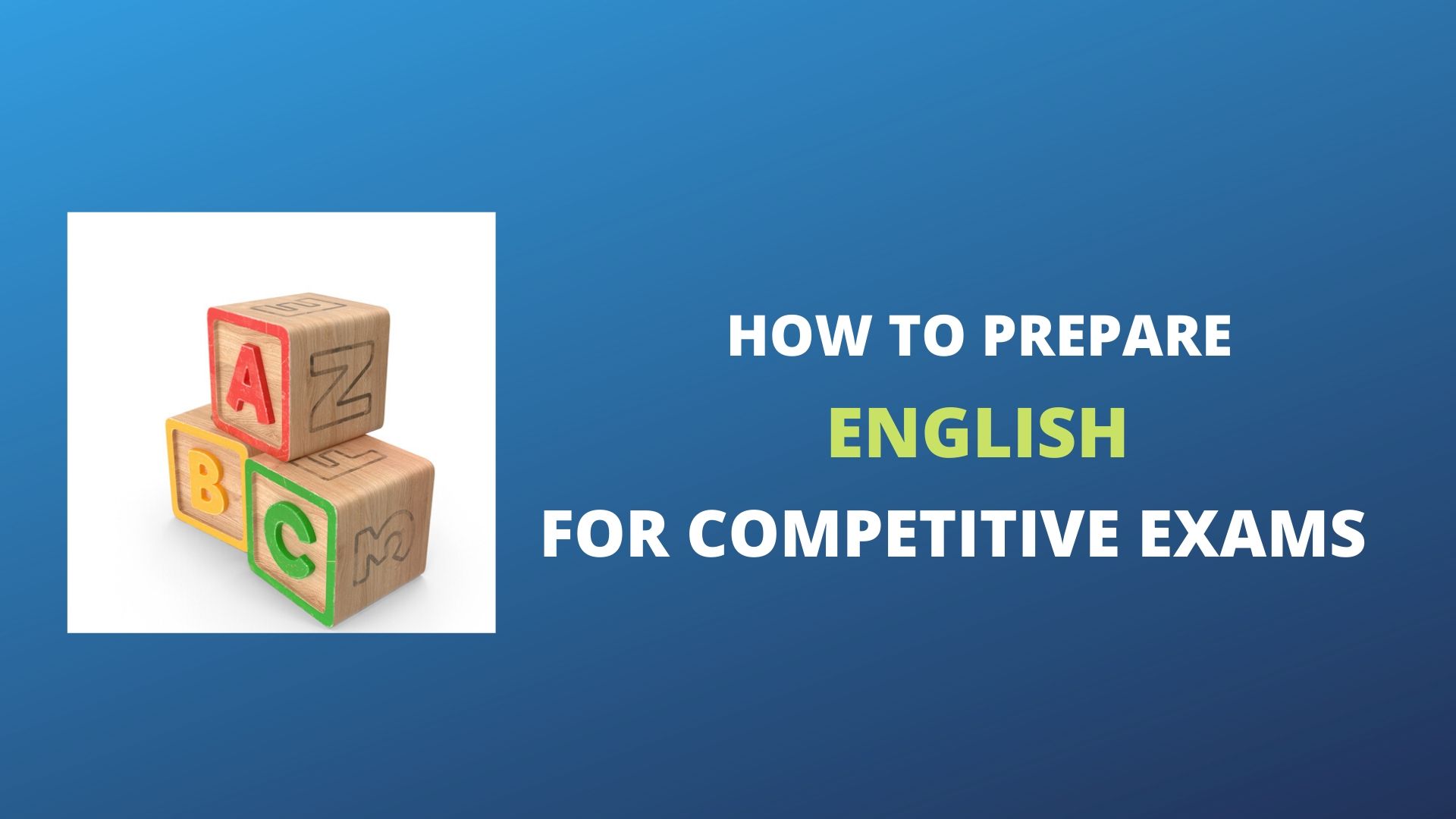 How to improve your English for Competitive Exams
How to Prepare English for Competitive Exams Strategically
English is an integral part of every govt exam today. And if you want to crack any govt exam, you just can't ignore this subject. But the good news is, with regular practice and determination you can master English for competitive exams quite easily. Keep one thing in mind, there are no shortcuts or magic. Regularly brush up your weak areas and take an interest in the subject. After a certain time, you will see a drastic improvement in yourself and gain the confidence to crack any exam.
Importance of General English for Competitive Exams
As an aspirant, you must be aware of the importance of English for Competitive exams. The topics that are covered in various govt exams are mainly grammar, vocabulary and comprehension part. Brush up your basic English grammar such as Tenses, Articles, Noun, Verb, Subject-Verb Agreement,  Adverb, Preposition, Conjunction, Interjection, Pronoun, and Degrees of Comparison, etc. You should understand the application of English grammar rules and learn new vocabulary.
Tips to Improve Your English for Various Govt Exams
Here, in this article, we are giving you some common yet most effective strategies. These basic tips will help you improve your  English proficiency for various competitive exams.
Make a habit of reading newspaper regularly
As an aspirant, you must be aware of the comprehension that comes in the exams. These comprehensions generally are given from the excerpts of newspapers or magazines. So, if you make a habit of reading newspapers daily, you will get command of the language. You may also read books of your interest to understand the context better and become fluent.
Watch videos and movies in English
To learn any language in a fun way, there is no better substitute than watching videos or movies. You should watch English movies, video and pay attention to new vocabulary and pronunciation. This is one of the easiest and quickest ways to improve your English vocabulary.
Strengthen the English grammar
You must focus on parts of English grammar such as tenses, verbs, adverbs, prepositions, conjunctions and so on. You should focus on developing your knowledge regarding English grammar.
Read Also: WBCS Exam Coaching, SSC exam coaching, IBPS exam coaching, School Service Commission Examination
Good listening skills
One of the easiest ways to learn English is to listen to English carefully. Listening to English channels, English songs and radio channels that will improve your English vocabulary, pronunciation.
Learn new words everyday
It is necessary to learn new words every day. If you read more, you will come to meet with new and cool words that can enhance your English vocabulary. It is recommended that a candidate can use a notebook to write some sentences using new words. You should start writing your daily thoughts in English.
Practice makes perfect
You need more and more practice to gain absolute command on the English language. Solve previous years' question papers, give regular mock tests and learn from your mistakes. Practice will help you to prepare yourself for the competitive exam.
It is important to read as many articles as you can to learn new English words and vocabulary. Whatever you like to read, just read that. You will see your English is improving day by day. And you are ready to crack English for competitive exams confidently.