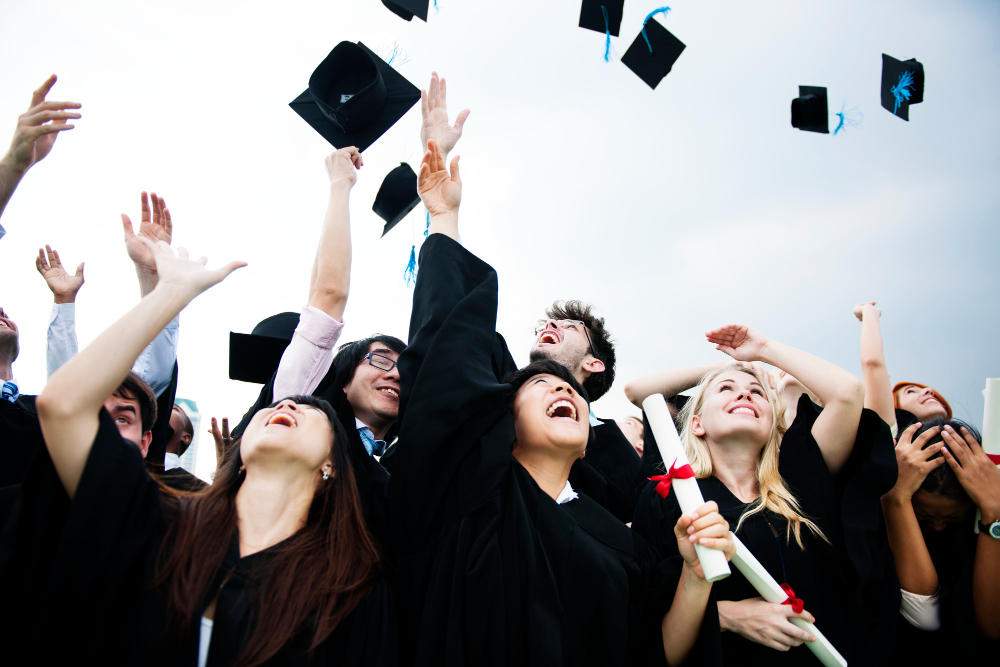 Cracking the Code: Ultimate Tips for IBPS Exam Success
Cracking the Code: Ultimate Tips for IBPS Exam Success
Ah, the IBPS exam – a ticket to a promising career in the banking sector. But here's the catch: it's no walk in the park. I vividly remember the first time I delved into its complexities. The road to success was anything but smooth, but through experience, effort, quality preparation, uniqueness in approach, and diving deep into the exam's nuances, I finally cracked the code. Let me take you on a journey, sharing my firsthand experiences, the sweat and tears, the triumphs and the lessons.
Understand the Exam:
Before diving into the books, understand what you're dealing with. The IBPS exam is a multi-phased challenge, encompassing Prelims and Mains. I remember my initial confusion – which sections carry more weight? How are the marks distributed? A conversation with a mentor at "Slate n Chalk Academy," my trusted institute for WBCS exam preparation, clarified the structure. This is where it all begins – understanding the battleground.
Create a Study Plan:
Effort is your weapon. But it needs direction. A meticulously crafted study plan from Slate n Chalk Academy was my compass. Each day had a purpose, each hour a target. But remember, life is not just about books. Allocate time for leisure and family. Trust me; a balanced schedule fueled my motivation.
Know Your Strengths and Weaknesses:
We all have that subject we're wary of. For me, it was quantitative aptitude. But instead of running from it, I faced it head-on. I identified my strengths in reasoning and English. I realized that knowing my weak points wasn't a sign of failure but a chance to improve.
Set Realistic Goals:
Quality preparation involves setting achievable milestones. Don't aim to conquer Mount Everest in a day. My goal was incremental progress – mastering one topic before leaping to the next. This gave me a sense of achievement and kept frustration at bay.
Focus on Fundamentals:
Uniqueness in approach lies in mastering the basics. Rather than hurrying through topics, I immersed myself in fundamentals. In English, for instance, instead of cramming words, I worked on grammar. Slate n Chalk Academy's focus on foundational concepts paved the way for a strong grasp.
Also Read: WBPSC Food SI Exam Preparation Tips & Tricks
Smart Study Techniques:
Depth lies in how you study. Passive reading won't cut it. Active learning, visual aids, mnemonics – these techniques turned mundane subjects into engaging puzzles. My notes were not just scribbles; they were memory capsules.
Time Management Strategies:
Oh, time – our most precious resource. Managing it was an art I had to master. Prelims demanded speed, Mains called for precision. With Slate n Chalk Academy's guidance, I discovered techniques to allocate time smartly. A watchful eye on the clock ensured I didn't fall into time traps.
Practice Makes Perfect:
Effort meets perseverance in practice. I spent countless hours solving mock tests. Each error was a stepping stone towards excellence. But practice isn't a one-time thing. It's a constant, evolving process.
Review and Learn from Mistakes:
Effort is wasted without reflection. I pored over my mistakes, understanding the logic behind them. It wasn't about feeling disheartened; it was about improvement. My journey was a cycle of trial, error, and growth.
Stay Updated and Stay Confident:
Uniqueness in my journey was in staying informed. Daily news snippets, banking updates – these weren't just for the general awareness section. They kept me grounded and confident during interviews too. Slate n Chalk Academy's holistic approach helped me stay ahead.
Conclusion:
Experience taught me that cracking the code isn't just about hard work. It's about combining effort with strategy, about embracing failures as stepping stones, and about trusting yourself. Slate n Chalk Academy was my guiding star, not just for its resources, but for the belief it instilled in me. If I could crack the IBPS code, so can you. Your journey, just like mine, is an amalgamation of experience, effort, quality, uniqueness, and depth. Don't just study; immerse yourself. Don't just dream; make it a reality.